St. Richard's Hospice, our Charity of the Year 2022/23
Safehands and our sister company RE Recruitment have chosen to support St Richard's Hospice for 2022/23.  Together we will be raising funds for the charity – which cares for patients with severe, progressive illnesses and their loved ones.
Chosen in memory of a much-loved father
Several of our team's lives have been touched by hospice care. But our selection of St Richard's is dedicated to one team member's father.  Jonathan Gibbs, the father of our Group Managing Director, James Gibbs. Johnathan passed away in June 2017 and had been cared for by the charity.
Katie Armstrong, Safehands Company Director, said: "Over the years, we have raised significant amounts for various charities. As well as volunteering time and expertise. We intend to raise as much as we can over the year, as James has told us many good things about their work at St Richard's."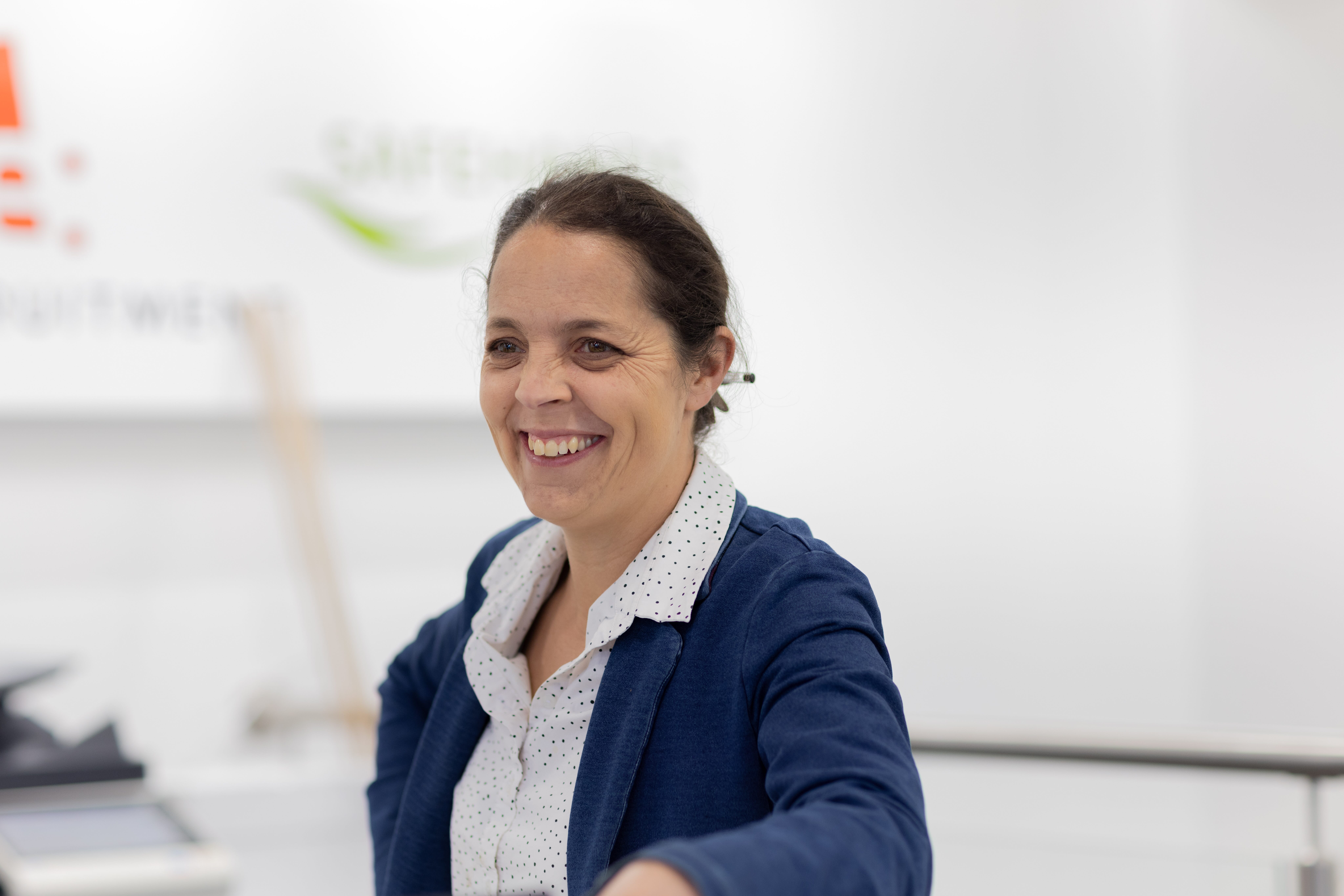 St Richard's Hospice
St Richard's Hospice care for adults with a severe progressive illness. They work to improve their quality of life from diagnosis, during treatment and to their last days.  It also supports their families and loved ones.  Each year the hospice team supports more than 2,900 patients, family members and bereaved people in Worcestershire.
Ria Simons, Fundraiser at St Richard's, said: "It's an absolute privilege to be selected by Safehands and RE Recruitment as their charity of the year.  The team are full of fantastic fundraising ideas already, and we can't wait to work with them over the year ahead. It's only thanks to the support of our community – including local businesses raising funds for our care – that we can continue to be there for patients and their loved ones across Worcestershire.  It's an absolute privilege to be selected by Safehands and RE Recruitment as their charity of the year."
Who does St Richard's Hospice care for?
St Richard's cares for people across Worcestershire who have complex needs which other services cannot meet. These include cancer, neurological, respiratory, cardiac and renal conditions. They offer free care and support for people in the hospice, community, GP surgeries, clinics, or by telephone.
They work to ensure early involvement in the course of a person's illness, alongside other therapies that are intended to prolong life.  Their support enables people to manage their illness and remain independent for as long as possible.  The support offered is not just medical – helping people manage their pain and other worrying symptoms and helping them with emotional, social, practical and spiritual issues.
They also support families and carers before and through bereavement.  They encourage a more comprehensive understanding that death is a part of life and work with and support the local community to be well informed about their care. And they are supporting the health and social care workforce through education to provide high-quality, individualised care.

Charitable fundraising
Now the hard work begins with trying to raise as much money for them as possible.  We already have lots of ideas on how we will be doing this over the coming months including Football Tournaments, Skydiving, Pedal and Paddle etc., but we would still love to hear from you with your thoughts or if you want to offer your support.