New office – same great service
The team's success at the Safehands Cardiff branch has seen them outgrow their old office space.  So they have moved to a newer, bigger office in Cardiff City Centre. The new office is located at 23 Windsor Place, CF10 3BY Cardiff, conveniently located near the NCP Dumfries Place car park and Cardiff Queen Street Station. It also has great access to several local bus routes.  The move is due to the rapid expansion of the team, which Branch Manager Jamie Roberts leads.
The team has already grown to six employees, but this will soon increase to ten.  The new office will allow the growing team of consultants to offer a better all-round experience with more space and privacy for our candidates.  And a great place for us to meet both new and existing clients.  It also sees the team being rewarded for their hard work. It is giving them a much more comfortable working environment too.
Increasing  demand for health and social care services in Cardiff
The expansion comes from the unprecedented demand for several health and social care settings across Cardiff.  The Cardiff and the Vale of Glamorgan have seen a 30% increase in people needing care at home compared with pre-pandemic numbers.  Here at Safehands, we recruit for both temporary and permanent positions in various settings.  We work with several children's services, homeless services and physical and mental health support providers.  And the list of public and private organisations we are recruiting for is growing every week.
Branch Manager Jamie said, "It's great to be doing what we love in a new office, directly resulting from the team's hard work and success.  We have seen our turnover increase by more than 200% this year alone.  And with a growing team, we needed more space and better facilities for us, our clients and our candidates.  Our new office gives us that and more as we plan to grow the team further."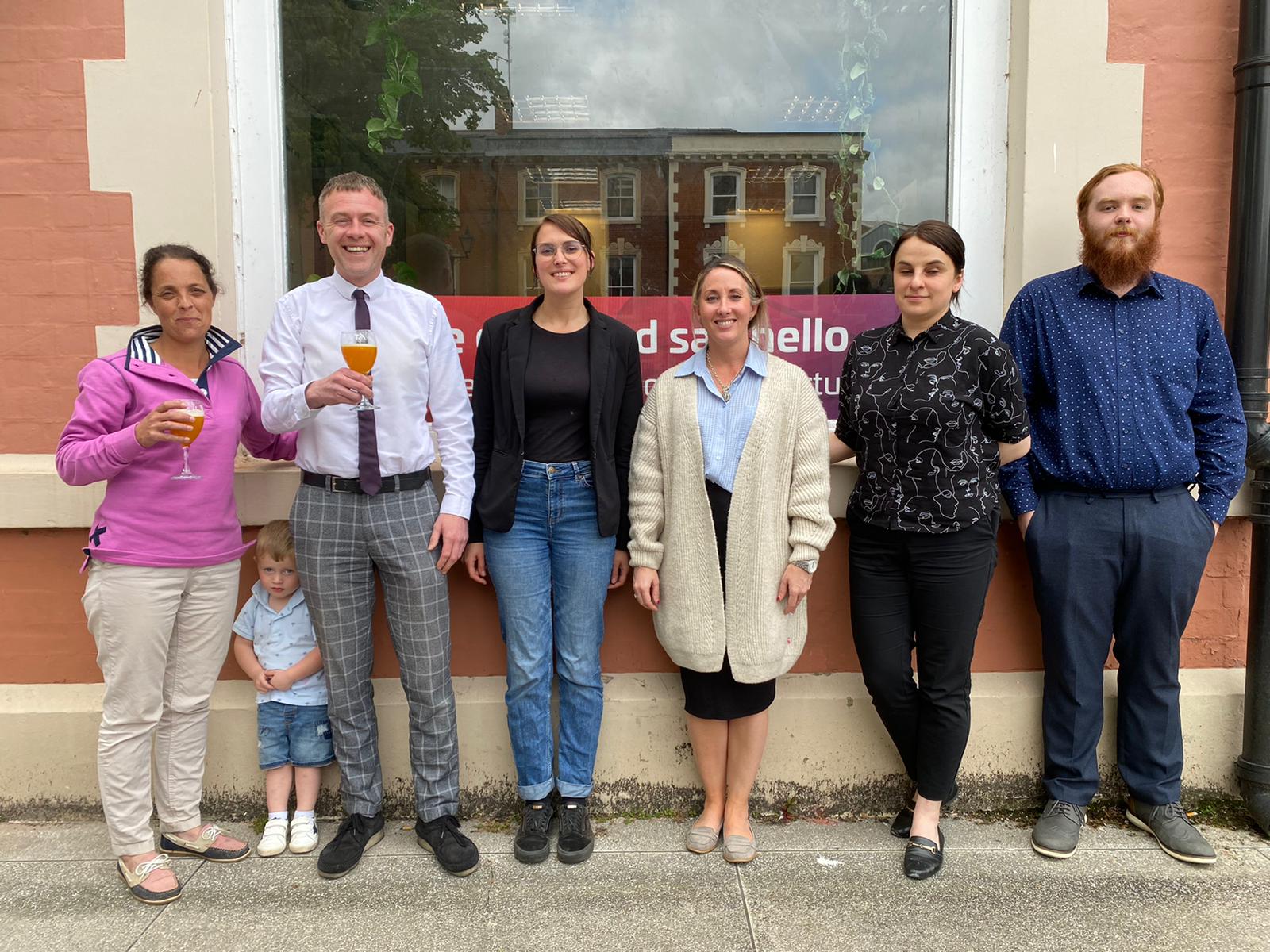 Welcoming RE Recruitment to Cardiff
The new location will also see our sister company RE Recruitment open their first office in Wales.  RE Recruitment is the UK's fastest-growing, independent, multi-sector recruitment agency.  The new team will be recruiting for both permanent and temporary professional roles in Cardiff.  From senior executive to junior office support roles.  As well as more specialist roles like Marketing and HR.  They will be working with local small businesses and large national call centres.
The opening of an RE Recruitment office in Cardiff will soon begin with a Commercial department.  With plans for further industry departments like Hospitality, Transport and Industrial to follow in the coming months.
Come and say hello to Jamie and his team
Jamie and his team are settled in and ready to welcome new candidates if you are in the Cardiff area and are looking for a new career in health and social care.  Perhaps you're a student moving to Cardiff and looking for a temporary job with flexible hours.  Then come and say hello at our new office; we would love to have a chat; likewise, if you are a health or social care provider looking for a different type of recruitment agency.  Then we would love to meet you too!